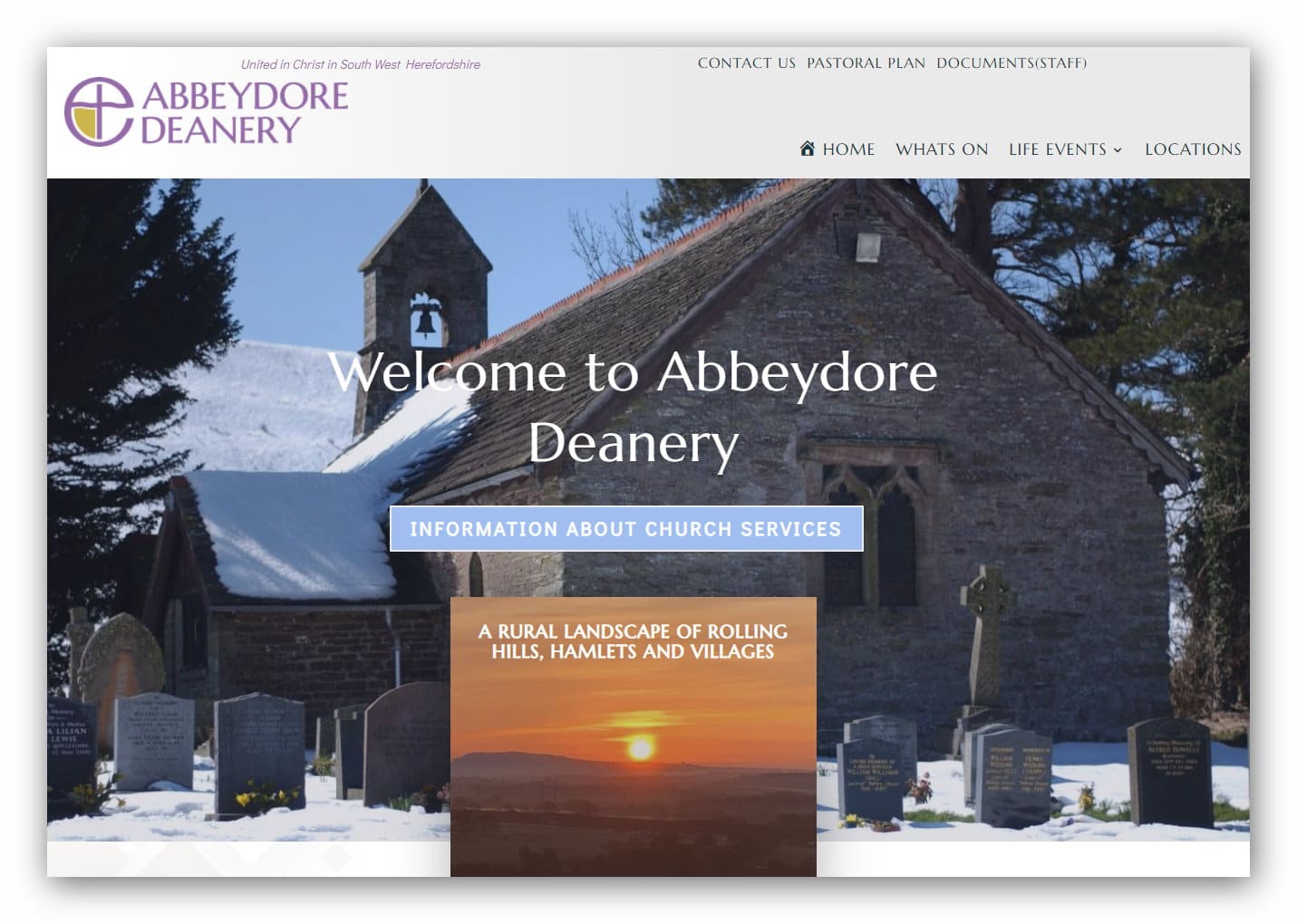 ABBEYDORE DEANERY
A live site but being developed. The Deanery are doing the updates themselves, and I prepared tutorials and videos to help them. And am always ready for their calls!
Has a full event setup, and detailed location map for all their churches - 35 over 33 parishes.
CROQUE-EN-BOUCHE,
The Old Post Office Cottage,
Putley Green,
Ledbury HR8 2QN
Aware of EU cookie legislation, note we use cookies for social media, site analytics, etc. Nothing devious! But if you need more info, click the link above for the details.
© Croque-en Bouche Web Design.