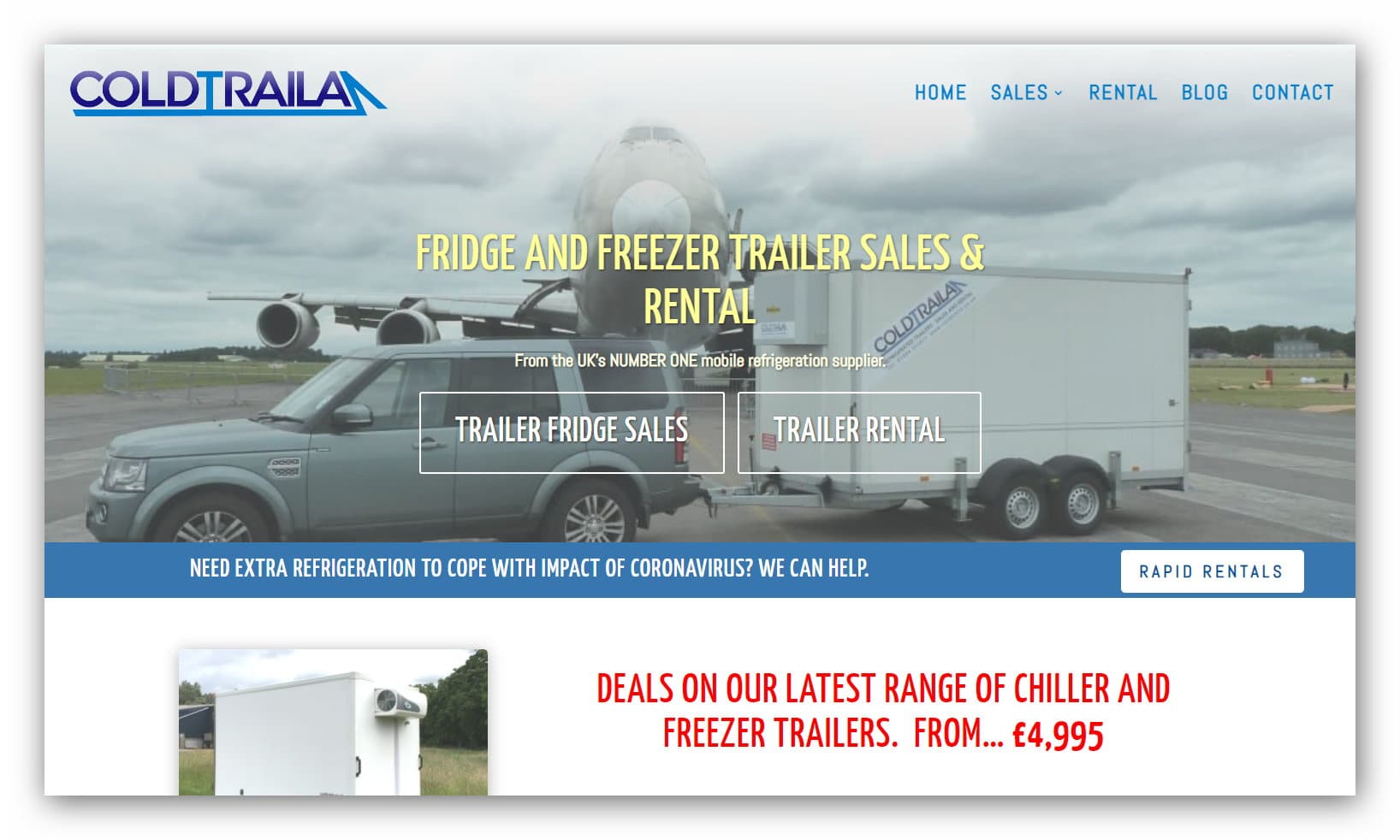 COLDTRAILA
We've been associated with Ross and Emma Pushman since they started this business in 2004. We do the site, but also have done print and design work for them.
This is the biggest UK retailer and rental agent of fridge and freezer trailers, and it's primarily promoted via the web. The site is the main marketing tool. .
People do not like filling in forms, so one must keep them as straightforward and simple as possible. We ones specific to each trailer type. BTW Only ask for the information you actually need.
CROQUE-EN-BOUCHE,
The Old Post Office Cottage,
Putley Green,
Ledbury HR8 2QN
Aware of EU cookie legislation, note we use cookies for social media, site analytics, etc. Nothing devious! But if you need more info, click the link above for the details.
© Croque-en Bouche Web Design.